Weiwulian application scenario-intelligent attendance
1. Application scenarios
In today's era, in many life scenes, "face brushing" is no longer a new technology. At present, Weiwulian combines the Internet, big data, and smart technology to launch smart attendance machines. It has upgraded from a hardware product that solves a single attendance function to an integrated software and hardware smart office solution to meet the requirements of "smart visitors, smart attendance, and access control. "Data presentation" and many other office application scenarios are required to replace cumbersome labor costs, create a comprehensive digital office approach, and lead more enterprises to advance to intelligent office.
2. Target users
Small and medium-sized enterprises with strict attendance can use the face clock function of the Witlink Time Attendance machine to avoid problems such as clocking in on behalf of others; large and medium-sized enterprises with more stores or branch offices can use Wiwu in branches and branches With the joint attendance machine, the attendance data is intelligently aggregated to the headquarters, and the headquarters uniformly manages the attendance of various places; campuses and communities that have strict requirements for personnel entry and exit.
Three, product introduction
Weiwulian (software) is equipped with smart attendance machine (hardware). Weiwulian is a device IoT application under the Yawei Zhiyun Industrial Internet Platform, which includes modules such as attendance summary. Bind corporate department information and personal information in the attendance summary module to view the attendance details of all personnel in the enterprise, and it can also be classified and summarized based on department and date.
3.1 Product function display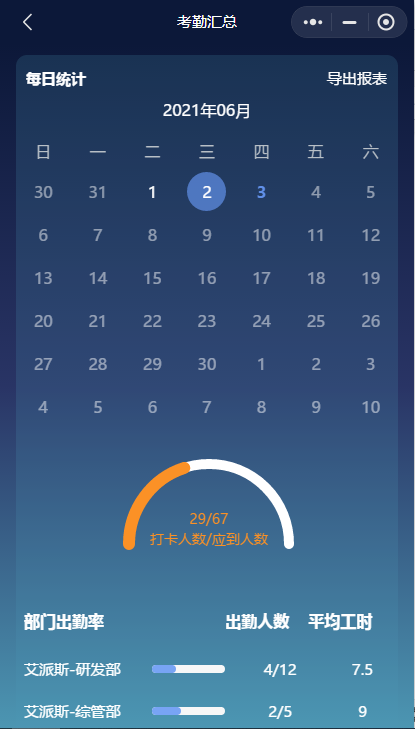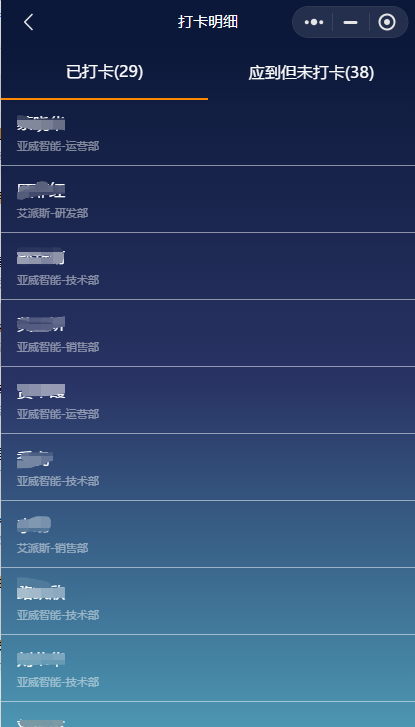 You can view the daily attendance information and proportions of employees in the enterprise and various departments. Click the dashboard to view the detailed information of the clock-in personnel, and click Export Report in the upper right corner to export the attendance information to an excel table for viewing. The remote clock-in information is transmitted in real time, which is accurate and traceable.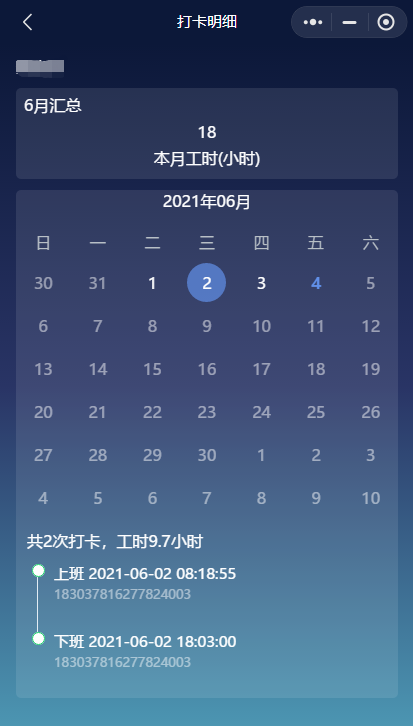 Click each department to view the attendance information of personnel in the department, and click individual to view detailed personal check-in information.
3.2 Part of the product supporting hardware display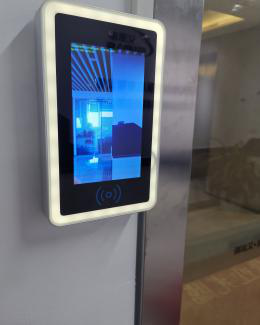 Weiwulian Face Recognition Machine
3.3 Product and supporting hardware function introduction
name

type
Function
Weiwulian
software
1. Real-time collection of attendance data, accurate and traceable
2. Data cloud storage, transmission information encryption
3. Smart summary, classified display, mobile phone can view reports
Face recognition machine YS-R002-Z
hardware
HD camera, wide dynamic technology, unlimited face library, 0.1 second recognition, access control function, attendance function, real-name system on construction site, high-definition screen, support voice verification function
Face recognition machine YS-R001-G
hardware
HD camera, wide dynamic technology, unlimited face library, 0.1 second recognition, access control function, attendance function, real-name system on construction site, high-definition screen, support voice verification function